I´m sorry
October 3, 2021
I´m sorry.
i can´t control who i like
and i can´t tell you why.
i guess sexuality isn´t someting you have a choice on, huh?
I´m sorry.
i like girls and not guys,
i don´t like sex
and i guess that makes me the wayward child, your dissapointment.
I´m sorry.
i love the same gender
but only romantically
and i´m not only a freak, i´m a virgin.
I´m sorry.
i can´t really explain it
that´s life though.
yeah, i´m bad at this, but i guess i´ll get better.
I´m sorry.
i´ll keep hiding it
and crushing quietly
but my friends care, and i suppose that´s good enough for now.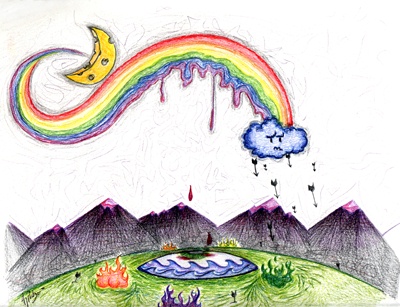 © Alexa P., Ridgeway, PA