The Pen
MAG
July 1, 2009
Physical confrontation is not my style.
Verbal abuse ain't how I roll.
Instead, my weapon of choice is nothing but a pen.
Not for launching dart-like projectiles at my enemies,

but rather to rip them to shreds
on a piece of lined paper.
I'm invincible, they are no match for me
or my ultra slick Bic click-able.

I'm like Judge Judy,
with the way I can call you an idiot
and you can't say anything back.
Try to get a word in edgewise – oh wait, you can't.

I'm like Dr. Phil,
with the way I can easily pick out your problems,
but there's nothing wrong with me! I can't fix any
but I can surely make you aware of 'em.

I'm like Oprah Winfrey,
how easily I can lie to your face
about how I love your new novel.
The way you used third person narration was brilliant!

I'm like Jerry Springer,
with my cunning attempts to incite a riot.
I'm just an innocent bystander, right, guys? Maybe it will look
more convincing if I break up this altercation with mace.

Any day, any subject, my pen is there.
He's not biased like everyone else.
I just let it flow, sometimes without even thinking:
like this inanimate object is an extension of – me.

I'm thinking of naming him,
like those creepy old ladies who name their thousand cats
after their ancestors dating back from George Washington.
Fortunately, I don't have a thousand pens; just

one. Until the inkwell is bled of color, I will never cease.
Our one-way relationship redefines the phrase "pen pal."
I'll write until I run out of paper, switch over to hemp if I have to;
Because like the Declaration of Independence,

I am free.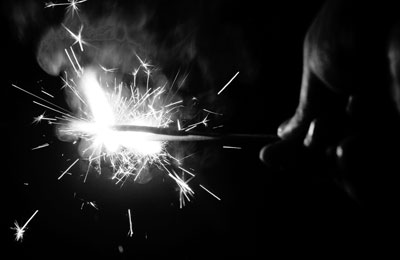 © Chyla P., El Dorado, KS