Forgotten
August 31, 2009
A letter, simple words
On simple paper,
And yet, those simple words
Seem to be all that I can see.
They tell me of you,
They tell me of your fate,
And every moment that I prayed
Seem to be a waste.
Every moment that I waited
Seem to be in vain.
My tender heart crumbles,
My cautious mind goes blank
As I think of the life that I have left.
Alone, left here without you.
Left here to mourn, to cry,
To live with the memory of you.
I am left, broken and alone,
A fragile package,
Forgotten in this rain.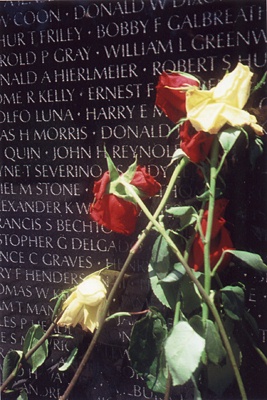 © Justin R., Angola, IN