His Life
September 5, 2009
Driving.
Fast,
But not nearly fast enough.
Thinking.
Hard,
But not hard enough.
Smog fills his head as he grips the wheel,
And his foot floors the pedal.
Sirens blare from behind him,
And the glares of tiny red and blue lights on the rear view mirror
Make him push harder.
He swerves and tries to clear a path in his mind.
He has no problem getting through the road traffic
And people,
But finding a spot in his mind where he can figure out what's going on seems nearly
Impossible.
He is running and again his kids are behind him.
He is trying to get away again,
And he doesn't see another path that doesn't destroy what little he has.
He's made a lot of mistakes,
And his kids only see those mistakes.
His teenage daughter living with a father on the run,
And trying to stay on the right path no matter how hard.
His toddler son not knowing any better than to learn from the example of his father.
His wife dead,
His crystal meth in the glove compartment,
He speeds up,
Instead of going home,
He runs to anywhere.
For running is all he knows how to do.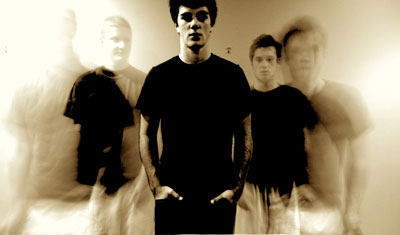 © Brian M., Fishers, IN