Dear Ex-Best Friend:
September 14, 2009
I thought I was over you,
then I dreamt of you.
You came up to me.
You said how stupid
you had been.
You hugged me.
And we were friends again.
Just like that.
Then I woke up.
And wished it had been
real.

I miss you.
But
I want to get over you.
You shut me out.
You stopped talking.
Sure, you talked.
But you didn't talk
about you.
I continued to pour out
my heart to you.
You listened.
You commented.
I'd ask a question.
You'd answer with
a sentence.
Maybe two.

So I stopped calling you.
You didn't call me.
You had other friends,
now more important
than me.
Just me.
Just your best friend
since SK.
Just the person that kept you
sane through elementary-
until you switched schools.
I hate gifted school.
That devil that brought
this whole mess.
That's okay, though.
I guess it would have happened,
sooner or later-
and sooner is better
than later.

But I miss you.
I wish none of this
had ever happened.
That there was still a we.
I miss those golden moments,
at your house,
eating with your family.
At my house,
eating with your family.
Making up plays.
Making up songs.
Playing games.
Drawing.
Just talking.
How I miss it!
We used to be chatterboxes,
before you clammed up.
We used to be two halves,
before you split.

Every time someone mentions you,
an arrow pierces my heart.
Why did you do this to me?

Maybe you think I ditched you.
Go ahead.
Think what you like.
But you never called.
Even when I didn't.
Never.
Guess you don't miss me.
Still, I miss you.
Oh, how I wish
I didn't.

And I thought boyfriends
were the only people that
could do this to you.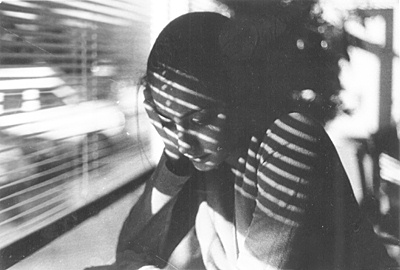 © John O., New City, NY