Colors
October 16, 2009
Red, the color of hearts, a color of passion. A rich color, that reminds me of pain and agony.

Orange, the color of a fruit, a color of burst. A unique color that reminds me of bright and happy moments.

Yellow, the color of the sun. A color of life. It's showing a bright future to come.

Green, the color of grass. It's a color of hope. Green grass - symbollic of life that will continue and replenish. A life of fresh starts and help and courage to get through the 'rough' spots.

Blue, the color of the sea, a color of mystery. how far does the ocean go? The water it contains plentifies life, it's essential.

Purple, the color of voilets. A color of curiosity. It brings us a vibe, a color of no need, but one that is only there for desire.

Black. A color of darkness. A color of depression. A negative charge that brings on past misery and a sence of sorrow.

White - a color of nothing. It's carfree, and somewhat invisible to see. Like God, that's guiding us to a new life, a better life.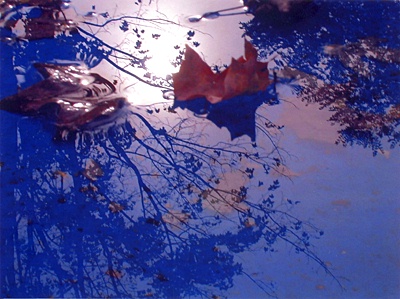 © Angela B., Holland Patent, NY