Autumn's leaves and groundhogs
October 16, 2009
Winter is coming near, even the trees know it
Shedding their blushing foliage,
Leaving only their bare, lifeless branches.
Squirrels are gathering acorns and nuts
Scurrying about with bulging furry cheeks.
The larger animals eat as much as they can
Waddling along, chewing anything they find edible.
Watch the big jarlike groundhog slipping past,
Unnoticed in the golden tangle of grass and weeds.
Now he drags his jiggling body past the thistles,
Beady eyes intent on a target ahead.
He stops at my patch of tall sunflowers,
Raising his little brown head to see the whole plant.
Like a philosopher, he ignores the bright yellow bloom
But observes the less attractive, fanned leaves.
Without wobbling he lifts his thick bundled body,
Relinquishing his usual slouch.
He munches almost delicately, without a sound
On the crisp green leaves.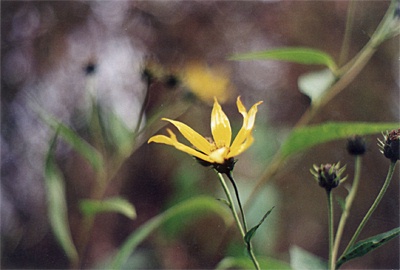 © Scott R., Casco, MI