Frappa-What?
MAG
October 24, 2009
If given normal circumstances,

I order a
Grand-Double-Shot-Venti-Caramel-extra-
hot-extra-foam-extra-jump-with-two-sugars-cream-
and-a-sprinkle-of-cinnamon-on-top-
with-a-stir-stick latte.

Yet,
the mere fact

that you
walk past/casually flip your hair/and sit in front
of my drooling figure/while you chew on your pen cap and/tap
your shoe and/altogether/exist in general,
is like 300 volts
to the cranium,
plus a shot of espresso and I thought

you should know that
(and you saved me $4.30 + tax at Starbucks).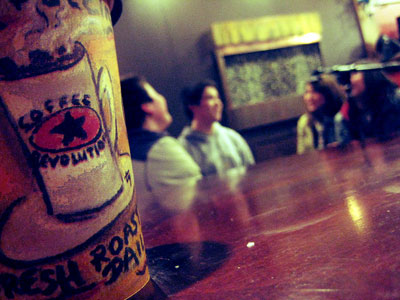 © Seita O., Palatine, IL