These Tears.
October 25, 2009
These tears are different than any I've ever cried.
They're slow and painful.
Taking their time, clouding up my vision,
choking me to death.
They slip down my face, hot,
they're the the tears I don't dare wipe away.
Because I want to feel them.
I want to know they're there.
Because crying is the only relief.
With each tear is another shred of you.
With each tear I forget one tiny, minuscule thing about you.
With each tear it's a little easier to bear.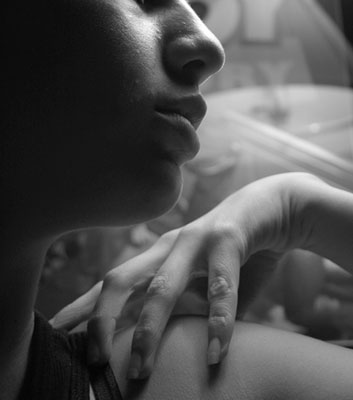 © Rebecca B., Santa Clara, CA