Never let go<3
October 25, 2009
We walk hand in hand along the
shore, leaving our footprints in
the sand until a soft wave erases them. The moon reflects the ocean as it glistens in the night. A soft summer breeze brushes against our faces and then whispers into our ears, telling us we are free. The night is calm and we squeeze our hands together tightly and decide to never let go.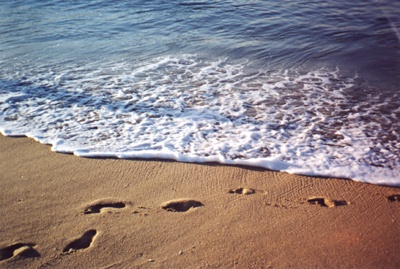 © Daniel M., Phoenix, AZ