Discovery
November 2, 2009
Now I know I'm right where I am supposed to be, with him in my life. I know this is where I was meant to be, with him by my side. When holding his hand, no question of who I am. No regrets of the past, for it brought me to him.

With the mistakes I have made
and how I've screwed up,
now that all seems okay.
For he woke me up.

When I hug him so tight
and hold him so close,
this world feels alright.
Taking the thorn out of a rose.

My problems erased
while I'm held in his arms.
My fears I will face,
for he showed me I'm strong.

No sense of false joy
from mind altering drugs.
Happiness found in this boy
when burried in his hugs.

This serenity I feel,
history brought me here.
I discovered the now to be real,
the weight of this world I can bear.

Today I am alive,
in this moment my scars heal.
No longer dead inside,
instead of numbing, I will feel.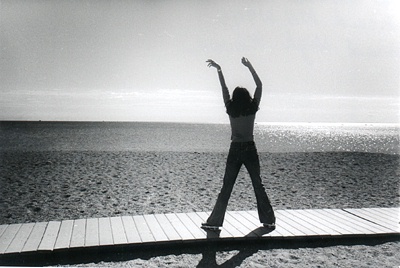 © Colleen F., Marblehead, MA