Private Airline
January 25, 2010
What if we could forget about everything?
What if we could smile upon the past?
Instead of wishing it hadn't happened…
I look into the broken orb of the future,
But all I see are gray storm clouds…

And I look around,
And I see everyone I know,
And some I don't know,
People just like me…

What struggles, what pain
Brought you here?
I am coping just like you;
I won't be thrown back down…

Into the days,
Where all I could do,
Was keep a straight face,
It's no laughing matter,
But what are we still doing here?

Sitting around,
Let's go paint the town,
You and I,
We're on top of the world…

We fly into red horizons,
And land with white shining stars,
In the water, under the moonlight,
Waves crashing,
Black, navy blue,
I turn to you,
Sparks flying in your eyes,
I see the finish line,
Where I have stopped to pay for my misfortunes,

I wish I could stop time,
This moment; freeze it,
And frame it,
Send it to me,
In a card,
Signed,
Sealed,
Delivered with a stamp,
And a smile.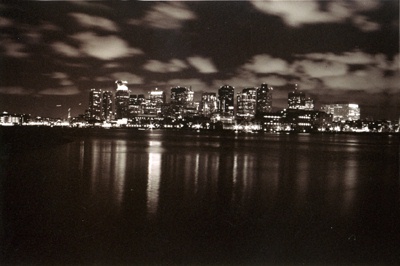 © Hoang P., Rochester, NY