A Gift
February 18, 2010
I want to write a poem for you
as lovely as the sunset on our eyelids,
when we fell asleep on the dew stained grass

with phrases more exquisite than the pink inside of a seashell,
and the way it is delivered to our feet
on the whim of the moon.

I want my poem to resonate
like the whispers and moans of the trees at night,
holding their ancient counsel

and my words to sparkle
with the frosty radiance of the icicles
in our windows and our eyelashes.

I want to write a poem for you
more simple than the spectrum of emotions
in the wistful outline of a puddle

or the nostalgic sound of raindrops on the roof,
but more profound than the pom-pom
on top of your woolen hat.

I wish the stanzas of this composition
to quiver with the ability to stimulate your mind
and inspire your soul

much more personal than
the tender veins on the underside of a leaf
or my longing to influence your smile.

I want to write a poem for you
with the ethereal perfection
of a dream you wished into existence;

with the bittersweet taste of teardrops
and the way we hold our breath
in the silence after music.

But, alas, all I can give you
is this string of stale black letters,
and the hope they might remind you of something
more meaningful.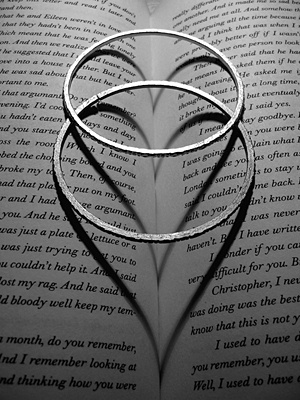 © Julia K., Old Tappan, NJ