Overwhelming Blue
March 18, 2010
I plaster a smile onto my face,
Hope people believe that its real.
I laugh when everyone else does,
Whether or not I really feel.





I try to go back, to remember the day,


When acting wasn't necessary at all -


But trying to recall nonexistent memories


Only trips me up and pushes me to fall.

My friends describe me as friendly.
Vibrant. Funny. Smart.
But would they describe me the same
If they knew none of it was from the heart?



I WANT to be the girl they know.


Carefree. Witty. Wise.


But here I am, stuck in the dark


Only clinging to my disguise.

I give the best advice, some say
And always say the right things.
But would they truly care to hear
The thoughts that throb and sting?



I try to fight the emotion-filled thoughts,


Try to ignore the anger and pain.


And yet, at the very same time I desperately grip


The thoughts that lead me from sane.

They swear I'm a great singer,
And people stop in awe to hear my voice -
But would they stay and listen if they knew
The feelings behind the noise?



Feelings overflow and make my voice strong


An outlet for the emotion I never show.


The happy song I sing just a brick


In the wall, in the front that they know.

I'm sometimes called pretty,
For my hair or eyes or clothes.
But is that the word they'd choose to use
If they knew me and stood too close?



I'm judged the same as everyone else,


By the Image many work to perfect.


But while they smile and fake and primp,


I'm striving for internal respect.

A new girl who could pass as my twin moves in;
People look twice to be sure of who they see -
But is she like the girl they know,
Or is she just like me?

She's personable and sings and offers good tips,
And couldn't seem more sincere -
But does she hide and just pretend,
Or are her feelings true and clear?

Some joke and call her my replacement,
And I wonder if they could possibly know
How desperately I often wish
I felt all the feelings I show.

My friends slowly slip away
Spending more and more time with her.
The girl who is truly who she claims to be -
A great picture without all the blur.

As I drift off alone with my fake feelings and thoughts
I'm curious as to how they'd act if they knew -
I wonder if I'd let my true feelings show,
Would I still be choked by this Overwhelming Blue?

I no longer have an audience,
So I don't waste time on an act.
I submit to the wave of dark blue pain
That has rapidly faded to black.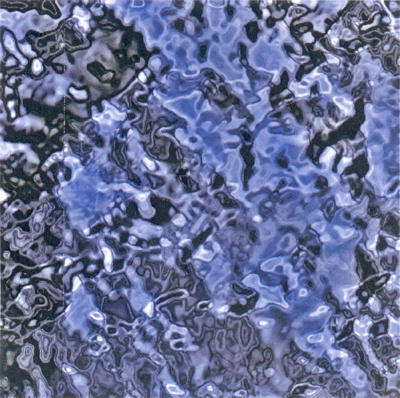 © Jason B., Colorado Springs, CO