A Black Rose
March 7, 2010
A Black Rose.
A Deadly Rose.
It wasn't a happy flower.
It didn't make you smile when you saw it.
The petals felt of satin.
A delicate black flower with an ivy green stem.
Laid on my doorste.
A sign of forbidden love.
I tugged lightly at the end of the bow of silk ribbon in my hair.
Tying the red ribbon in a bow around the dark stem.
I placed the soft petals to my lips.
Inhaling the scent of the gothic rose.
The smell was more appealing than any other flower I have ever savored.
That was my love.
Fobidden but sweet.
Scary but true.
Just like the black flower he left on my doorstep.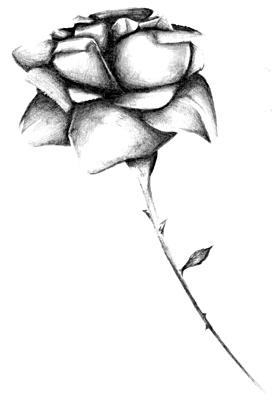 © Yisrawayl G., Philadelphia, PA