My Milky Way
MAG
March 28, 2010
Dust dribbles
from your
fairy fingers
they bind my soul
to wings
my fingers
to flurries
as teardrop snowflakes
kiss my cheeks
and flounce
to my candy-cane lips.
I hold onto the beauty
of your
birdsong words
I hum their gumdrop
tune
the one that made
rose petals
creep to my milky cheeks.
Bring back the
fuzzy teddy-bear memories
the comfort blanket of
old securities
that turned me into
an effervescent fire,
your cocoa breath
coaxed to a marshmallow
flame.
Your homemade cookie
kisses
were home to me
the sugar-sweet flavor clung to
your chocolate-chip lips.
Your gemstone eyes
glistening with the dew
of a new morning
your smile was the rising sun
that seeped through my closed blinds
and charmed my eyelids
into letting loose a forest
of astonishing hazel.
I gently hold your butterfly words
to my truffle-filled heart
that's turned to dark chocolate
since that bittersweet day …
Now I pray
that maybe I can someday rekindle
the dead insect
I once slaughtered beneath my
bloody
shark-toothed soles.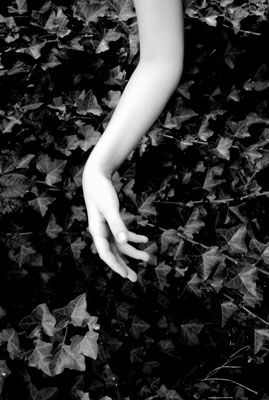 © Sarah M., Blairsville, PA