Moonlight Stallion
April 12, 2010
Moonlight Stallion

White horse, gallops,
Like a stretching moon ray.
Brightens shadows as he rushes past.
His hooves shine like crescent moons.

Whispering winds run beside him,
As he gallops through the night.
Tosses his mane like the Milky Way,
Spreading across the evening sky.

Stretching his neck to look up at the moon.
His eyes glow like moon rays stretching towards earth.
Moon winks in return.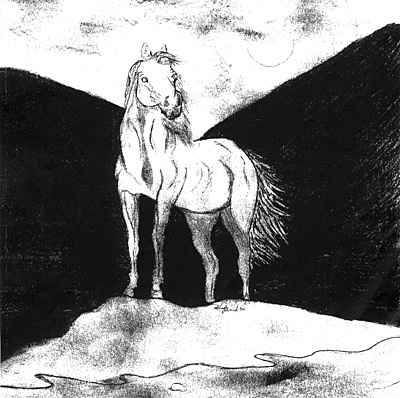 © Melissa W., Whitehall, MT