Thoughtful Boxing Ring
April 30, 2010
I can't beat this feeling. It's knocking me out in this boxing ring and my blurred vision doesn't help. I am lost...again. Someone rescue me please!

I'm crying in this chamber. Whether from my eyes of from my heart. Scared for my life, and it's not even my call.

Why must this taste so sour? Why is this pill hard to swallow? WHy can't I think straight?

I'm tired of feeling this way. My body wants to move on, but my mind and my heart won't let it go.

I've been saying, "It's no big deal." But it's a huge deal. Having your heart stolen and given back with half of it missing.

I don't think this unbearable match will end. I lay on this mat in defeat. Rescue is too late. No one can fix this. I know God will, but how will he get the missing pieces?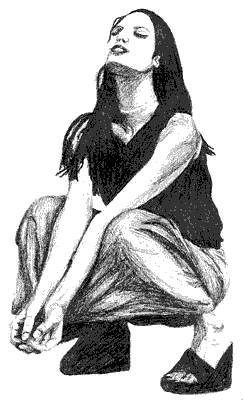 © Andrea S., Oakhurst, CA