Silver Beauty
May 11, 2010
Moonlight spills from the night, like rain falling from a cloud,
City streets turn silver.
Cat and moon greet each other, like a gleam of silver that strikes an eye.
Silent paws splash silver moonbeams in puddles on silver pavement.

City is silent, as the two friends tumble and play.
Moon plays hide and seek with clouds; cat slips in and out of shadows.
Crickets sing softly, cat purrs in reply.

But the summer night is short,
Silver moonlight soon turns to golden dawn.
Cat must sleep.
He curls his silver back like the sleeping moon.
Twitches his ears as he dreams of his friend.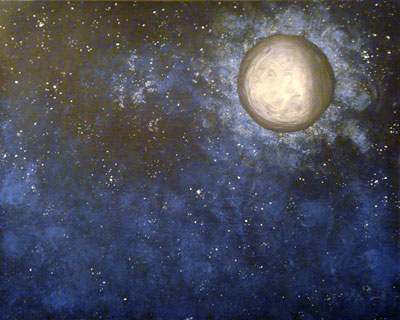 © Allison H., Vancouver, WA