The Life of a Tree
July 15, 2010
I start as a seed put into the ground,

my shape is oval, teardrop or round.

The water pours from an unimaginable height,

then i peek my head out to see the light.

I quench my thirst with the water that fell,

my roots start to grow in the shape of a bell.

As i grow taller,

the world seems smaller.

Creatures come to me for shelter,

and start treat me as their elder.

Things that walk with two feet,

climb up me and take a seat.

As i get older and start to rot,

my stump is made into a parking lot.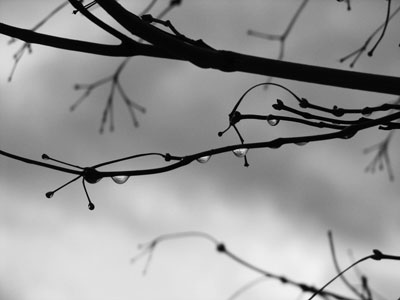 © Carly M., Hopedale, MA