At least we have that.
July 16, 2010
As i look up at the moon,
im hoping you see it too.
We're not physically far apart,
only in mind.
It seems we're just too different.
Nothing alike.
Its hard to find a common ground.
So we clash.
Our oppinons, differ.
Making room for arguments,
room for fights.
We may not be the same.
They say oppisites attract.
At least we have the same moon,
at least we have that.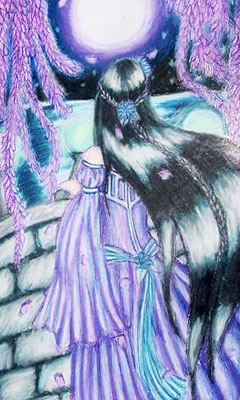 © Kelly K., Fort Collins, CO