The Others
October 5, 2010
All the time they sit and stare,
out the window in despair.

All the time, books are thrown,
at their faces
but teachers don't know.

All the time they struggle and strive
for a better day;
when they will shine.

But that day will never come.
They will always sit and stare,
books will always thrown at their faces,
they will always struggle and strive, and they will still
be left alone. Why?

Because they are different? Because they cause problems?
Because they don't understand the world? Because they are weird?

No,
because
we are scared.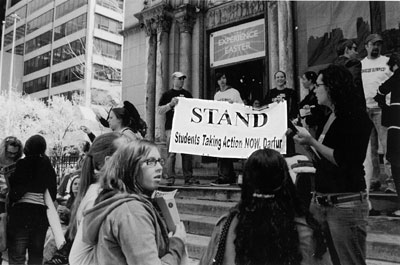 © Meaghan M., South Portland, ME