F A L L
October 8, 2010
Blood red roses wilting in the newly chilled breeze.
The color splattered leaves blustering every which way.
The trees losing their summer masquerade,
As the children play.
The sky is almost always blue these days with little patches of white.
Soon those minute bits of white will be falling too.
And blanket the yellowing grass.
Soon we'll be trading in the sweatshirts in, for thick coats.
The summer has come, and passed.
My sixteenth summer, of my sixteenth year,
Turns into fall with each tie dyed sunset.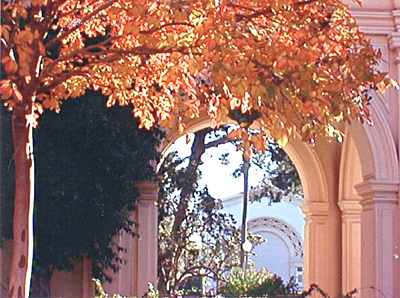 © Rachel B., San Diego, CA