You forgot about me.
December 29, 2010
I cannot walk the streets anymore.
Because there's memories that still are alive.
There's nothing that can be my savior.
I'm tired of trying to survive.

You did me wrong, when you left.
You ran away like a coward.
You stole my heart, like a theft.
And almost dead, completely shattered.

You hurt my soul,
You left me alone,
You never even looked back,
To see the damage.
You don't even remember about me.
Maybe I should say thanks for the memories,
But I rather say thanks for the injuries.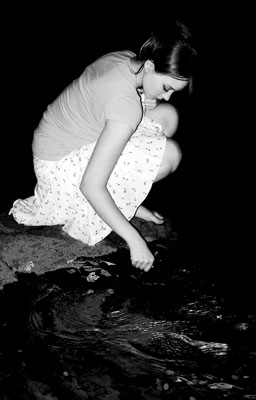 © Michelle B., Blairsville, GA