Life and its bumpy road
December 30, 2010
Let life take you down its road,
but please be careful,
when you hit a bump,
try not to swerve,
you might go tumbling,
down the wrong path.
Because of that one swerve,
you could crash,
and slip under the guardrail,
and lose all control.
So next time you come across that bump,

don't swerve, go over it slowly,
if not.. i think you'll regret it.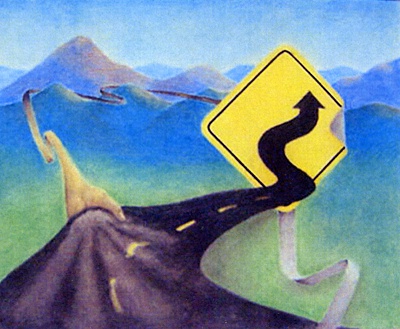 © Tyler W., Muleshoe, TX