I Know I Won't
January 19, 2011
I want to run somewhere
Now
I don't care where
I don't care for how long
I'll just run right now
RIGHT NOW and never come back…
But I know I won't.

I want to scream.
I don't care who hears,
I don't care if anyone thinks I'm crazy for doing it.
I'll scream at the top of my lungs
Louder; louder; LOUDER!
So everyone finally hears what I have to say…
But I won't.
I know I won't.

To tell the truth, I do care
Or at least the girl that everyone knows as me cares
The girl that takes every challenge
The girl that's not afraid to face the bad
The girl that wouldn't dare think about it
The girl that knew who she was…
But perhaps I am not that person anymore


And what if I'm not?
Will it all go away?
What she worked hard for;
What I worked hard for.
She knew I was coming;
I tried to hide in her, not wanting to come out.
She wants to stay the same…
I want to stay the same.

But what if she's not the same?
I don't recognize these feelings,
I don't recognize these thoughts,
I am a stranger in this body;
An innocent yet to come alive,
Thy precious gold has yet to come back,
My dear dawn has yet to rise again.
What if I need to…

No I don't !
That girl was thrown in, vulnerable,
No I don't !
She's struggling,
NO I DON'T!
She's waiting…

I don't want to leave this place.
Not now.
I know my loved ones would miss me
I know there's hope out there,
And as she is being pulled out of the water,
I realize…
I know I won't
I know she won't . Ever.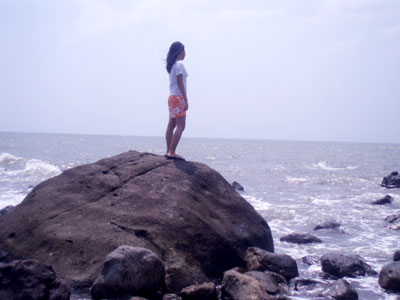 © Grace L., Bacolod City, Philippines