Pixies under the bed
March 15, 2011
"A pixie! A pixie!"
Sister once said,
With it's eyes far from the shade of red.
Floating a loft there above my head,
Bringing me a message of greater fairy-tales,
Then i was told by mother,
Before bed.
A land far away,
A land far from great,
Where dragons soar
And lions roar,
Without murder as an edge.
A land of war,
A land where it is amongst more,
Creatures humans dread.
Though they cannot be seen,
Though we'll never know...

That once frightful night
I learned the truth.

Of pixies and their lovely land.
Invisible and great
They walk with us everyday.
Close your eyes
Remind yourself of the days
Where you thought you heard something
Under your bed...

Cause it might be the dragons or lions dozing away
Or the pixies at play...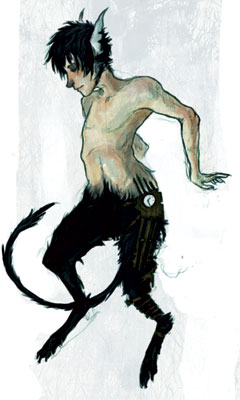 © Ebony S., Reading, United Kingdom