Name on the Wind
April 3, 2011
From behind sleeps smokey veil
she looked upon his face,
a face without definition,
yet one she longed to touch
to caress and to kiss.

Never before had she seen him
yet in her heart she knew him,
she knew his very thoughts
shared his every longing,
she didn't need his name.

He held his prefect hand out to her
calling her with his need
as she stretched out for his embrace,
her name falling from his lips
resting gently on her ears.

she cried her nameless love,
burning to whisper her love,
to hear him whisper his,
his arms opened to take her forever in his embrace.

In that perfect moment in time
she reached the serenity of his love,
the shifting breeze flowing through them,
his glowing smile, his tender kiss,
his touch was hers always.

In the flawless instant their lips touched
the world collapsed in a wild rush
forsaking all care and tenderness,
she saw through him her merciless fate
and she at last knew his name,
death.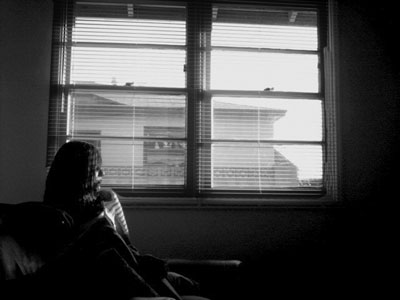 © Roxana R., Tustin, CA