Long Time No See
April 14, 2011
I feel my heart flip twice.
Your perfect brown eyes
Your amazing dark caramel hair
Your smooth skin
How my list could go on and on.

"We didn't hang out all summer,"
You say this in such a disappointed way,
It makes my heart ache.
I hate my mom.
She made me stay all summer in her little town
Located in who the freak knows.

"Don't blame me," I try smiling
But it seems to much
He just waves and walks away
Down the hall after some other girls
Like the pretty blond one with tiny shorts on
Or the perfect brunette with a low cut shirt.
Maybe they would suit him better.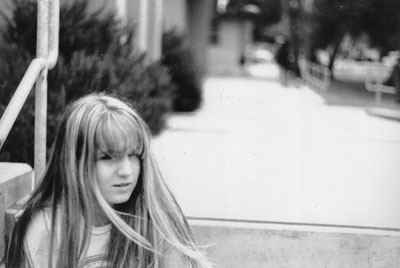 © Alyssa R., Pacific Grove, CA