Canvas
May 18, 2011
The canvas awaits to be doused
To be stained in collective pieces
Of what it will be, what it will mean later.
(Awaiting its fate).

A canvas has a face, but it's two-dimensional.
So the face is all it's got…
(I've never seen a poem with ellipses…)

What can a canvas do?
A blank stare is all it has to offer in the
Face of our demands.
(Canvases fulfill their duties at face value).

So the artist paints a picture,
On the pure, bland whiteness
(And makes it beautiful).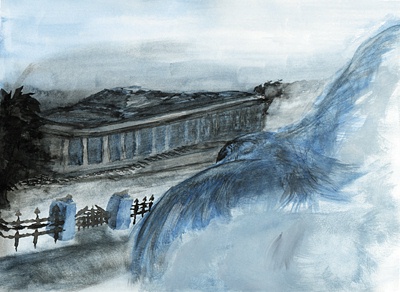 © Maria J., Phoenix, AZ