The Thing Inside My Heart
June 13, 2011
I see you walikin down the street.
Your dark blue eyes,
and dark brown hair,
can make me breathless.

Can you hear my words,
from so far away?
There's something in my heart,
that wont let me stay away.

The feeling in my heart,
I could not explain.
But i know if we were apart,
I would not be sane.

So many questions,
inside my head.
Im so scared to ask,
because I'm afraid of your answer.

But the thing inside my heart,
grows stronger everyday.
It is my source of hope,
so I will not give up.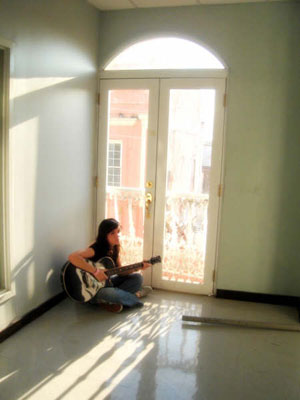 © Eveliz V., Bayamon, Puerto Rico