What is this feeling?
July 13, 2011
The first time I met you
My heart began to race
That look in your eye
That smirk on your face
I felt this deep connection
Between our two souls
Like we belong together
Two halves of a whole
I thought of you
During the day
And dreamt of you
At night
It all felt so wrong
But then again
so right
I saw heaven in your eyes
And your touch was bliss
Your arms were my shield
And paradise, your kiss
You starred in my daydreams
My fantasies, too
All i can about
Is me with you
You are my biggest need
Want, and Desire
Every time we kiss
Our passion is like fire
This feeling
Is new to me
Is something i can't explain
A crush? Desire? Lust? Love?
What could it possibly be?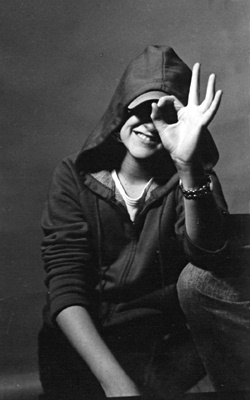 © Tori D., Marblehead, MA