Im the yo-yo at the end of the string
May 30, 2011
I'm the Yo-yo at the end of the string,
I wont let go no matter how hard you swing.
falling for you is what i dread,
for you see, Your memory is stuck in my head.
Falling ?! pissh what am i saying..
I've already fell, now im just praying
Hoping someone will help me out of this hole,
That would be at the top of my goal.
because, suddenly i feel the Guilt,
personally, it slowly built.
it hit me when i herd you say " I miss you "
for i miss you too.
sick to my stomach, because i love him,
Butterflies right to the rim,
But, what about Her ? didn't you kiss her today ?!
right after school, in the hall way ?!
Being confused is one thing, Being in love is another,
But whats in the middle... should i even bother ??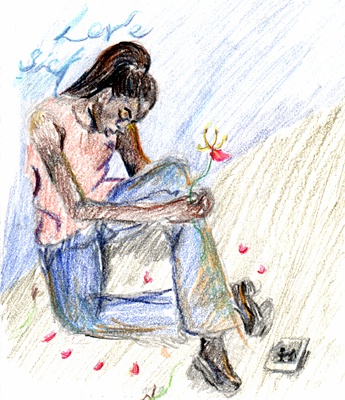 © Sherell B., Philadelphia, PA