Stricken
July 19, 2011
Strike one.
The light in the child's eyes
Diminished to a dull glow.
His rosy cheeks, streaked with tears,
Are two shades brighter than before.
"Stop that crying, boy,"
Yells a man he once called Dad.

Strike two.
A cry escapes the boy's throat
As old bruises get darker.
He closes his eyes and prays,
Wishing for a life of laughter.
"Help me, Mommy."
She's smiling with her arm raised.

Strike three.
They called him a bad child,
But he did everything they asked.
Betrayal stole his childhood.
"You know what they say,"
Youth whispers to him.
"Three strikes and you're out."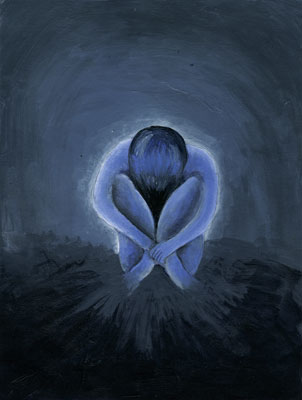 © Becky F., Sacramento, CA