My Little Candle
November 20, 2011
There was a lady dancing in a bright dress with light blue lace.
She moved so softly when there's a slight shift in the air.
This lady melted the ground beneath her, and yet she still stood.
Might I have let out a heavy sigh, she suddenly wouldn't be there.

There was a lady dancing with the sweet smell of cool cucumber perfume.
The pool around her mirrored her every shining sway.
Light and warmth is a gift she had other than just dance.
But now she's gone with a strange mist that follows her away
From the top of my little candle.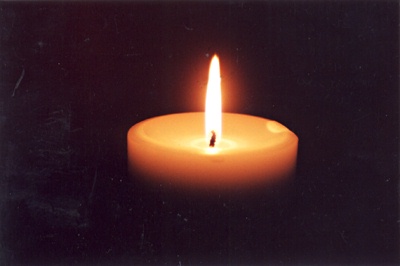 © Ashley D., Philadelphia, PA