my asics
November 8, 2011
Bought bran new for school. Perfect blue and green, nice




and clean. As I slip one on at a time I know that these shoes




are going to take me far. Many miles. Many hikes, and many





new adventures. Mud, paint ball splatters, water, and so




much more. Toppled through, rocks and asphalt, walked on grass,


turf. Played on ball courts and tennis courts. These shoes will ware thin on

the souls, as my feet dig into them as I walk every day. If I were my shoes I would be
scared. When I walk in the halls of this school I don't think about what my shoes look like
I just walk, and walk. When people look at my shoes and say hey I like your shoes. I remember
that I like them too. If I was my shoes I would think, what a powerful and amazing job we have
to keep her feet dry, clean, and protected from the harm of the world. We don't know it but were
doing a bigger job than we think. I have had these shoes over 2 years and there still working for me.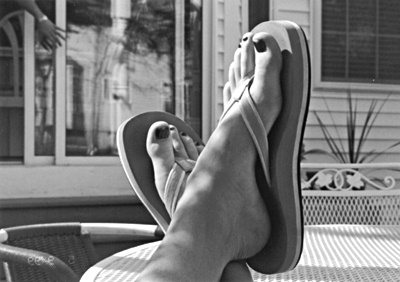 © Alexa S., Marblehead, MA