What do you do?
December 3, 2011
What more can i give you when i have given my all? (whispers desperately)
My heart has already been torn apart.
Then i hand the pieces to you and you shred them?
How many tears till it ceases to beat? (questions one's self softly)

What do you do when your all simply isn't enough!?
I thought my everything was enough to keep you to myself. (whimpers feebly)
People say the same thing that makes you laugh makes you cry, its quite true cause you sent my world burning down!!!

What did i do when my all wasn't enough.? you ask?
(softly murmurs) Eventually my burning world iced over.
So cold that no one could touch it.
The light in my eyes died.
The Witt in my soul burned out (SMILING SADDLY)
My heart stopped beating then quietly set to an unending flair.
The smoke cleared but the flame never died.
(sobbing quietly) What do you do when your all is not enough?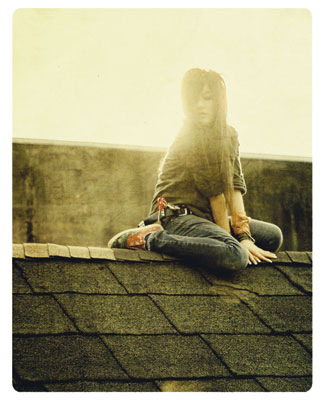 © Hailey J., Lake Oswego, OR