The Unspoken Answer
January 7, 2012
I am searching, searching

searching for me.

I am wondering, my mind buzzing

With a million questions: "Who do I want to be?"



"Mother," I ask, "Why am I here?"

"Why," she says, "What a silly question, my dear"

I am about to ask how, when she answers me now:

"So silly, as if you were asking why the day is bright, hon"

"But mother," I say, "that's because of the sun."



"Father?" I ask, "What is my purpose?"

"Humph" he snorts "To do great things I suppose"

"What do you mean by that?" I wonder

But he says that's up to me to ponder



I am waiting for the answer to my question

when I am struck with a brilliant revelation
"God?" I ask, "Why am I here?"

An answer has yet to appear



I wait for the Lord to answer

And i hear not even a whisper
But alas! He has already replied!

With an answer no other has supplied



His silence speaks volumes to me

Telling me how the answer will come to be

And I know without a doubt

That the answer, only time can find out

As his silence says to me:

"In time, you shall know who you may be"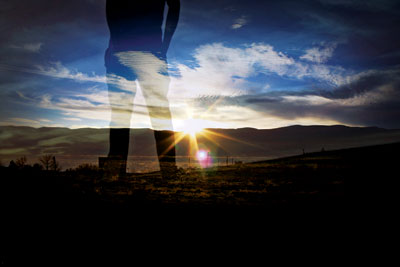 © Ezekiel R.