The Colors of Music
January 19, 2012
Dipping his paint brushes into his palette,
He splatters his canvas with a spectrum of colors,
and paints lyrics.

For fierce red,
an angry composition,
ferociously grasping the air,
pulling out elements of forgiveness,
ending with love.

For azure blue
a serene melody,
reflecting waves washing ashore,
and the moonlight engulfed by the salty air.

For golden yellow,
a warm sunny tune,
prompting sunflowers to dance,
radiating rays of happiness.

For terrestrial green,
a rustic ballad,
that summons the crisp wind,
to whistle a soft tune.

For regal violet,
a vibrant orchestra performs
a resplendent aria,
worthy enough to proceed to the throne.
Head held high with pride.

For innocent white,
a tranquil lullaby
that emanates purity,
putting the world to sleep.


For menacing black,
a somber solo,
that imprisons faith,
and drains the soul of all desires.

The music decrescendos
into a silent lull.
He picks up his paintbrushes
and slips away,
leaving a trail of colorful notes behind him.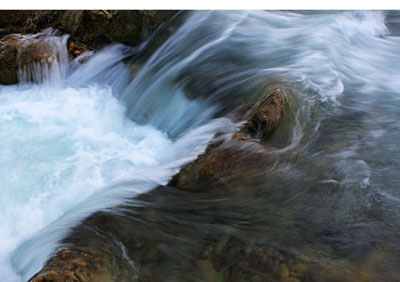 © Ellyn R., Elgin, TX