Living with Light
January 27, 2012
The neon R of "restaurant"
penetrating my car,
is too bright.

Peering through my window shield
I can not see the stars,
nor the crisp hide-away of black;
reduced to miserly grey.

All these lights,
I wonder -
Do they choke out the chance to fly?

They give the sky a ceiling
illuminating the clouds' deep ridges and cracks,
painting a canvas up in the air -
prison bars
limits.

Modern lights disappear!
Prometheus I want naught of you here.
Take me back to those childhood times
a girlish grin of candle light,
and little knowledge.

The place
where we didn't rely
on a high, contrasted image of black and white,
rather felt the way,
blind.

Where I would see a clear sky,
inviting.
Even if,
like Icarus, I would collide
against bars unseen.

But here?
Under the neon lights?
What room is there for dreams.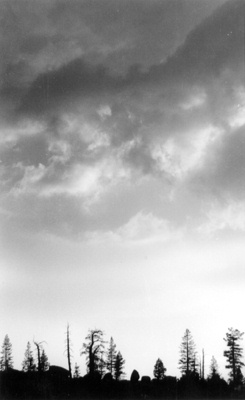 © Steve S., Marblehead, MA