Summer's Angel
November 3, 2012
He has fallen,
avenging angel of summer's essence,
longing for the sun to warm his being,
hold it tightly in its warm, homey presence.
He has fallen,
seasons stoically passing through their phases,
wind turning crisp, breeze strong,
gone the sun, and hence the moon raises.
He has fallen,
leaving mere perceptions of a primal creation,
which diminish as he flutters away,
his life leaving, bringing with it no real salvation.
He has fallen,
eradicable, dilute, he does go,
dead and unresponsive,
crumpling with frost before impending snow.
He has fallen,
to be revived, in time,
soul lingering silently until melting commences,
when it will reemerge, sublime.
He has fallen.
But he will rise again.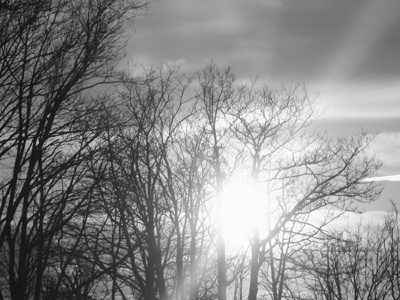 © Emma C., Gardner, MA