Scraping the Surface
December 3, 2012
If only words could truly sum up
That tangled mass of something inside our heads.
We try to make up more, but it's never enough;
There are too many things than can be said.

Do you take every moment for granted?
Do never stop to ponder why?
Have you ever stopped to consider the silence,
Or listen to nature's sigh?

If the universe is infinite,
Then we are infinitely small.
If only words could pronounce the emptiness
Inside, which that makes you feel.

It's my birthday in a week.
I've waited almost a year.
But what is year, if the universe lasts forever?
What am I in the grand, grand, grand scale of things:

Just another cog turning,
In the unimaginable clockwork
Of things that can't be said.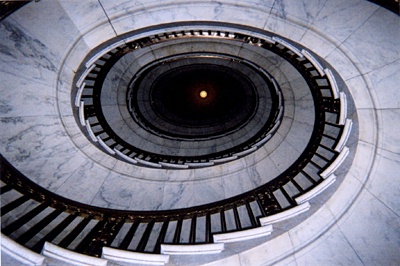 © Kyle T., St. Joseph, MO