Do You?
December 20, 2012
Sometimes I just want to break a window

And scatter the shards from a mountaintop,

Or roll down a hill—tumbling, whirling, spinning

Until breathing is an
impossibility.

Sometimes I wish for purpose beyond
Teeth brushing, education, social interactions,

Arguments, schedules.

Sometimes I think it would be a relief

To be turned out into the vast world,

Uncertain and tender, drifting but free.

Sometimes it all becomes too much and

I curl into myself while life spins on unperturbed,

And faces pass without emotion

And the longing to be acknowledged, recognized, validated

Runs exquisitely deep.

Sometimes dirt and turbulent wind call to me

Catch me unguarded; awaken the wild life force within

Beating her fists to burst out.


Sometimes I want to put it all out there,

Exactly as it is—raging, cosmic

Fire of the soul.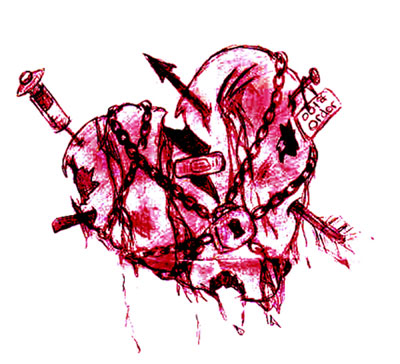 © Asia B., Hudson, MA