Water Under the Bridge
January 27, 2013
The girl walked down her darkened street,
Running late, she was quick on her feet.
If she didn't get back before the clock struck ten
She knew that pain was right around the bend.
Five fingers came down upon her cheek,
But she never cried, since that was weak.

As she bore each angry blow he'd rain,
She grew more exhausted of the pain.
She chose to pick: with a rope or a knife,
Or possibly a jump would end her life.
The night was clear, the moon was full.
Would heaven be beautiful?

Her name was plastered in bold headlines.
What loss abuse defines!
The bridge was tall, the river rough,
Why is one death never enough?
The small town mourned her loss,
And thought of the line she had to cross.

In time they may forget her.
Her short life may fade and blur,
But maybe she'll teach a lesson,
If her tale is told to everyone.
If his hand had never come down,
Would she still be around?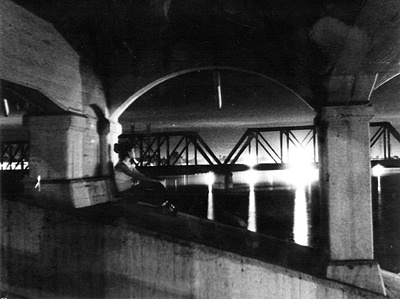 © Joan W., Mesa, AZ