Just me?
February 4, 2013
I write poem upon poem and they're all the same
Am I already crazy
Or is it driving me insane?
I think that lyrics should rhyme
I don't like uneven times
3's and 7's drive me up the wall
I won't walk alone at the mall
This is about make for once
Most poems are about you
But I'm leaving stuff behind
I'm starting all new
I'll tell the world about me
Let them see what I see
I'm not a big fan of loud noises
I have acousticophobia
I am attracted to girls AND boys
I love who you are not the gender of ya
I like black and red and gray
I wear it every day
I wear tails and chains and tutus
I like things to change
I like new
This poem probably sucks real bad
But I don't really care
I'm terrified to disappoint my dad
And to be honest, I wouldn't dare...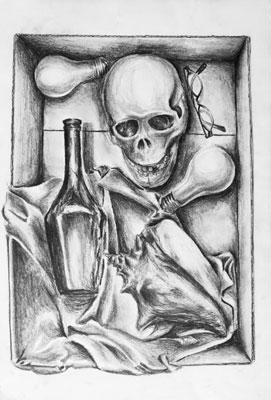 © Karen S., Norwalk, CT