What Matters In A Girl?
September 15, 2013
Love me.
Why shouldn't you?
I'm what you'd consider perfect.
I'm beautiful,
With more silicone in my body
Than plasma in my veins.
I'm smart,
With my knowledge of the important things,
Like the Kardashians, or the latest bands,
Far outweighing my knowledge of useless things,
Like math or English.
I'm likable,
Because I'm more shallow than the kiddie pool,
And will turn around just to stab you in the back.
I'm caring,
Asking only about your problems,
To relate them back to mine,
Which are much bigger than yours.
I'm selfless,
Doing things for others,
As long as they benefit me in the end.
I'm one of a kind,
Showing my unique personality,
By being just like everyone else,
And acting "totes cool."
I'm exactly what most consider,
The perfect teenage girl.
After all, I am everything,
That you would put weight in.
Don't say that I'm fake,
I'm real from bleached locks,
To fake toenails.
I'm exactly what you want me to be,
So why don't you love me?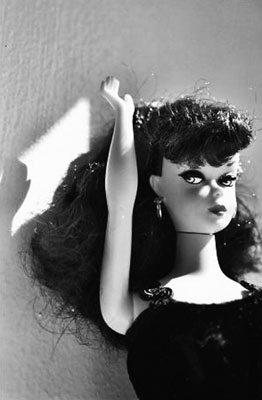 © Carolyn K., White Plains, NY