I Know I Can, I Know I Can: (Moving On)
October 12, 2013
Saying "I Know I Can, I Know I Can."
While you looked at yourself through the mirror.
At night you deeply, hold back.
So it seems so tight.
Knowing you can do it, but, it doesn't seem right.
Wanting to succeed but scared of failure.
That's a part of life.
Secretly, writing down, your thoughts & feelings.
As something crossed your mind.
"I Know I Can Do It. I Know I Can, I Know I Can. "
As tears, began to run down your face.
I heard, but finally realized. Sunny had died.
As days pass, you tried to get back up.
After falling deep down.
The other half of you was gone.
It escaped, it disappeared, it left.
What happened to the day when you were in your room?
All excited from winning the championship.
Hearing, mother all excited. You rushing down.
Just to hear the horrible news.
"I knew I shouldn't have left the room."
This was the disasters that ruin life.
Thinking, "Can we overcome?"
"Will everything be alright?"
"What else will I lose?"
You said "It's a part of life." Right!
I Know I can, I Know I Can.
What does that mean?
Meaning that I had overcame, the most epic memory,
That I ever had.
Moving away from the people I knew for 10yrs., was not for me.
It was chaotic.
I KNOW I CAN. I KNOW I CAN. OVERCOME!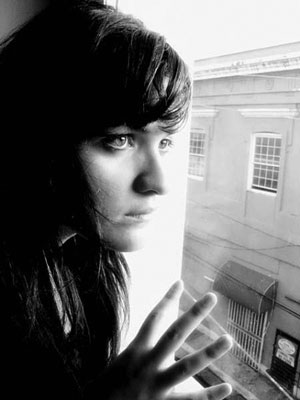 © Eveliz V., Bayamon, Puerto Rico