A Love Affair with Orange Juice
MAG
October 20, 2013
I take you home with me
From the market,
All the while restraining myself
From drinking you
Until morning time.
But I can't bear it…
I want you,
I NEED you,
You are the love of my life.
So I break under the pressure
And take out a glass,
I open the fridge
Take you in my hand,
And pooouur.
You are now in my cup,
I hope you don't mind.
I say a prayer to the fruit gods
And pay my respects.
Then I take a sip.
And another,
And another,
I can't stop.
I keep gulping away
To the very
Last
Drop…
Oh no!
I realize as I look at the empty jug.
My one and only love is…
GONE!
I scream
I shout
I cry
I am ready to die.
Oh, what wouldn't I do,
To get myself some more of you.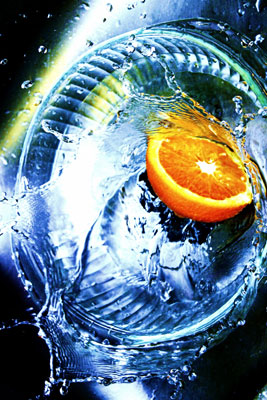 © Bianca A., Damascus, MD