My Scraped Hands
MAG
January 7, 2014
sometimes,
i decide all the good poems
have already been written,
and i begin to question
what beautiful things
my scraped hands can create.

you see,
i am not a lone star in an empty galaxy.
i am not a bird with wings outstretched,
talons held out from my body.
i am not a snowflake spinning in circles
as i plummet to earth.

there is nothing special
about me.

i am the sixty-third Dalmatian,
the running shoes at the back of the closet,
the t-shirt you wear only when you
need to do laundry.

there is nothing special
about me.

but i can run forward,
palms up and scraped hands outstretched,
toward nothing,
until the space behind my unexceptional eyes
turns purple and red and orange and
all of the colors of the exceptionally beautiful rainbow.

and maybe,
if i run far enough and hard enough and
i push-push-push
maybe then I can be something.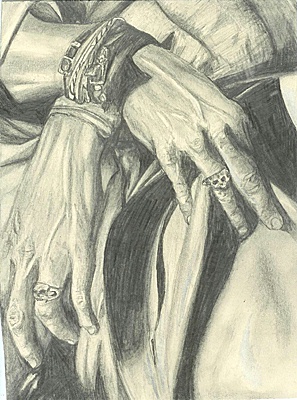 © Angela K., Kansasville, WI