Bloody Knives
March 1, 2014
The feeling in my stomach,
it isn't butterflies.
It feels like the stab of knives,
nine different times.

Then the feeling travels,
down towards my spine.
And that's when I realized,
my back contained the knives.

That's when my heart started pounding,
too fast for me to breathe.
And when I looked down I discovered,
my heart began to bleed.

I looked around in panic,
who was doing this to me?
No one was in sight,
but that's when I looked down.

My bloody knife fell from my hand,
before it hit the ground.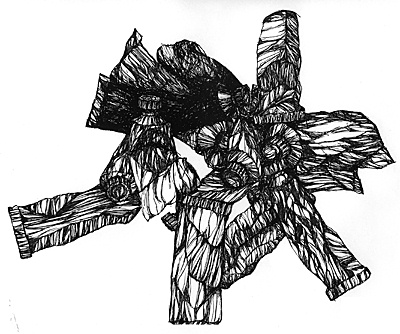 © Suzie L., Wyckoff, NJ